Scouting A Game
Edit
What you get from scouting a game
Edit
Evaluations of the players
Plays called and when

To scout a game go to your map and select scout on the top left of the map.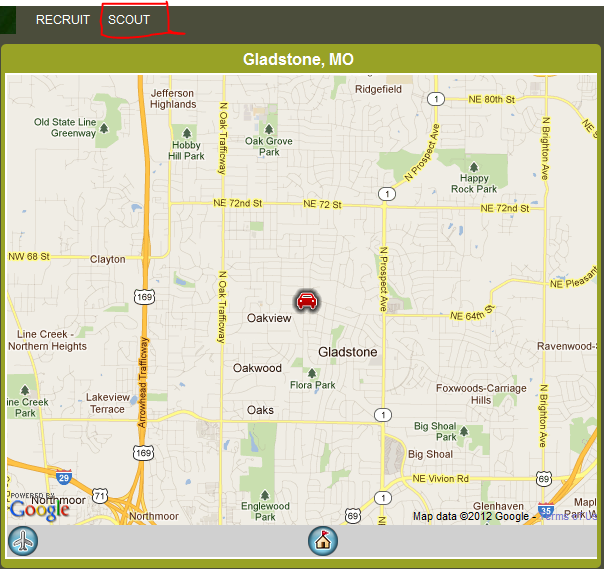 Then select your search radius and either College or Pro.

Then to the right of the map you will see a list of cities with games. Select the city you want to go to.
Once you select the city to the right of the map another box will appear. Select the game you wish to scout by cicking on the binoculars.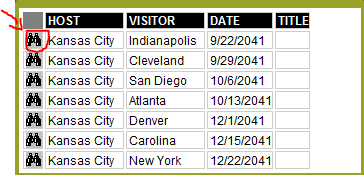 Then all you have to do is select "Attend" and you will be scouting the game. It will cost you 6 hours to scout a game.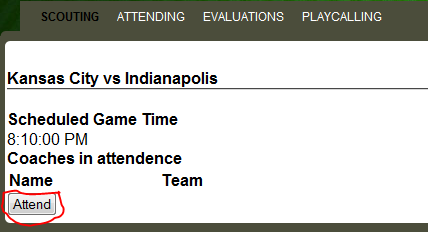 Ad blocker interference detected!
Wikia is a free-to-use site that makes money from advertising. We have a modified experience for viewers using ad blockers

Wikia is not accessible if you've made further modifications. Remove the custom ad blocker rule(s) and the page will load as expected.